HPVC team prepares for upcoming season
December 4, 2015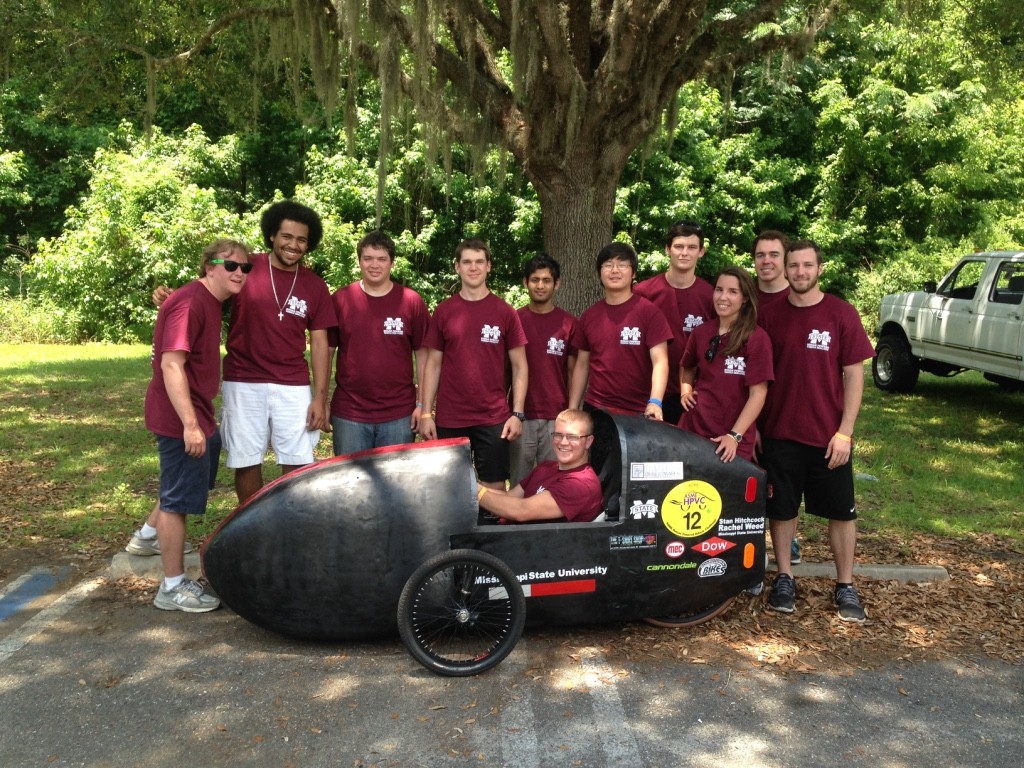 For the past three years, MSU's Human Powered Vehicle Challenge team (HPVC) has participated in a national competition hosted by American Society of Mechanical Engineers (ASME). Preparation is now underway for the team's fourth season of competition.
Each year of competition challenges teams across the nation to engineer an original vehicle that is practical and eco-friendly. The human-powered vehicles, built on highly efficient bicycle or tricycle frames with an aerodynamic frame, are judged on the following five categories: speed, endurance, safety, design and innovation. ASME's Human Powered Vehicle Challenge provides students with the opportunity to apply sound engineering design principles to the development of sustainable and practical transportation alternatives.
Several ME students are leading MSU's HPVC team while setting goals for its fourth competition appearance, according to team lead Adam Weed, a senior in mechanical engineering.
"We are expecting to place among the top ten schools overall at competition this year," Weed said. "To complete our goals, the team has constructed an infrastructure of sub-teams to successfully design and build this year's vehicle."
Each sub-team is assigned a lead, who plans the work needed to complete all of the design, testing, analysis and building of a specific section. Three of the four sub-teams are led by mechanical engineering students. Sophomore Nick Hopkins, serves as the innovation sub-team lead, while the safety and design sub-teams are led by senior Jarod Nichols and junior Micah Everett, respectively. Tarik Bey, an aerospace engineering senior, leads the fourth sub-team, which focuses on the vehicle's composites.
As the fall semester ends, work is already underway on the design of the vehicle and its parts, as well as the testing of several prototypes and components.
By: Amanda Meeler