ME Ph.D. student received an award at the 2018 Spring Technical Meeting of the Central States Section of the Combustion Institute
May 30, 2018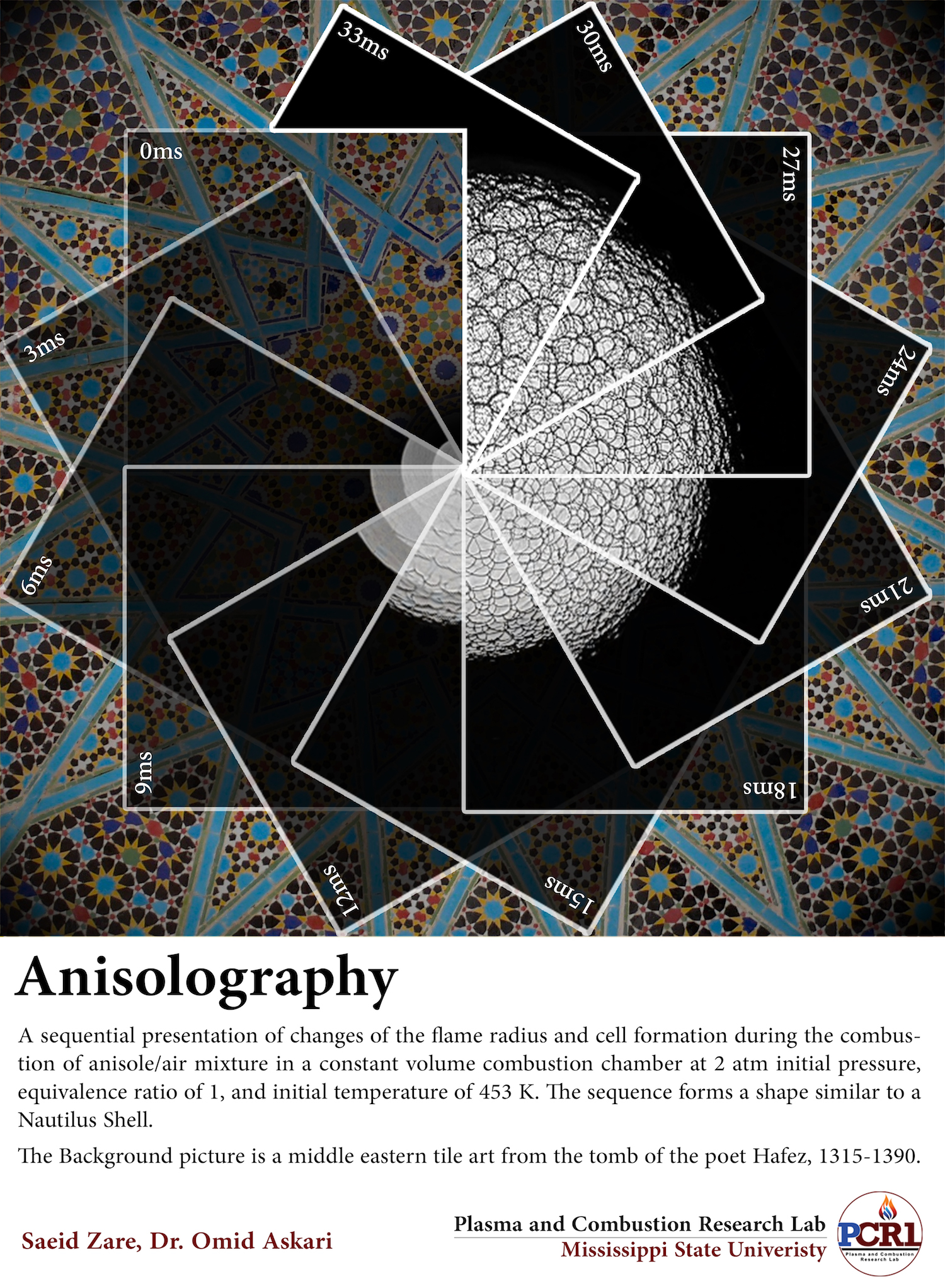 Saeid Zare, ME Ph.D. student, received the Central States Section Combustion Art Competition Award at the 2018 Spring Technical Meeting in Minneapolis, Minnesota. He was recognized during the banquet on May 21.  All submissions were evaluated based on their artistic merit and/or technical merit. Eligible entries included: images (photographs or computer-generated), paintings, drawings, sketches, sculpture, videos, etc. of combustion or combustion-related phenomena.  Previous winners are listed on the CSSCI page.
Saeid is currently working under the supervision of Dr. Omid Askari in the Plasma and Combustion Research Laboratory (PCRL) on combustion characteristics measurement of the novel oxygenated biofuels as well as the plasma kernel modeling at engine-relevant conditions.
The aim of the Central States Section (CSS) is to assist in accomplishing the broad objectives of the Combustion Institute:
by providing for closer and more frequent contacts between members residing in the geographic area of the Central United States, i.e., within the states of:
Alabama, Arkansas, Illinois, Indiana, Iowa, Kansas, Kentucky, Louisiana, Michigan, Minnesota, Mississippi, Missouri, Nebraska, North Dakota, Ohio, Oklahoma, South Dakota, Tennessee, Texas, and Wisconsin.
by promoting the science and application of combustion
to providing a single forum whereby the diverse scientific and engineering disciplines can be brought together to interchange information related to combustion science and applications.